$15 Gift Certificate from Lindeman's Cleaning
$15 Gift Certificate
Sold Out
Sorry, this item is currently sold out.
Time and again, it's Lindeman's Cleaning....

CELEBRATING 60 YEARS!

Lindeman's Cleaning is Green Bay's premier dry cleaner. We have been serving Green Bay , Ashwaubenon, East De Pere, West De Pere, Pulaski, Howard, Suamico and Wrightstown since 1951, and we look forward to giving our customers the service they have come to expect from Lindeman's.

Welcome to the Lindeman's Cleaning Connection. As a member of Lindeman's Cleaning Connection we offer you the convenient way to have your dry cleaning, laundered shirts/blouses, draperies, comforters, quilts and household needs picked up from and delivered back to your office or home. Members receive:
* No annual fee
* Quality care for your personal needs
* A 15% discount*
* Monthly specials for additional savings
* Pick-up and delivery days at your convenience
* We accept debit cards
* The Cleaning Connection will provide you with a FREE red dry-cleaning bag with ID tags that have your name and cleaning preferences on them
* Alterations / repairs / laundry bundles / and shoe repair are not discounted

If you're interested in this time-saving program or if you have any questions, please call Karen or Rachel at 920-435-5345.

Your Personalized Full Service Wisconsin Certified: Professional Dry Cleaner Wet Cleaner, Environmental Dry Cleaner

Lindeman's had received a 5-Star Environmental Recognition from the
Department of Natural Resources. Lindeman's is a certified, professional
and environmental dry cleaner. Three of our associates have passed the
Professional and Environmental state administered exams to become
certified in these areas.

Lindeman's Cleaning firmly believes in educating our associates with the
information we receive from the International and Wisconsin Fabricare
Institute, the Better Business Bureau, of which we are a member, and
through seminars related to the clothing and dry cleaning industry. Our
staff has over 280 years of knowledge and experience to bring you, our
valued customer, the superior service you deserve.

Store Hours:
Mon. - Fri. 7 a.m. - 6 p.m.
Sat. 8 a.m. - 1 p.m.

FIVE GREAT LOCATIONS!
Allouez – 1231 South Monroe Ave. 920-435-5345
Bellevue – 1620 Lime Kiln Road 920-406-7635
De Pere – 900 George Street 920-983-8345
Ashwaubenon – 2087 South Oneida 920-499-5085
Howard – 705 Cardinal Lane 920-434-1556
No cash value. Not redeemable with other offers.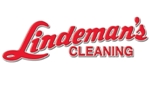 Click images to enlarge.


Lindeman's Cleaning
Five locations to serve you!
Green Bay area, WI
Phone: (920) 435-5345
Website: http://www.lindemans...
Email Address: info@lindema...
More Information